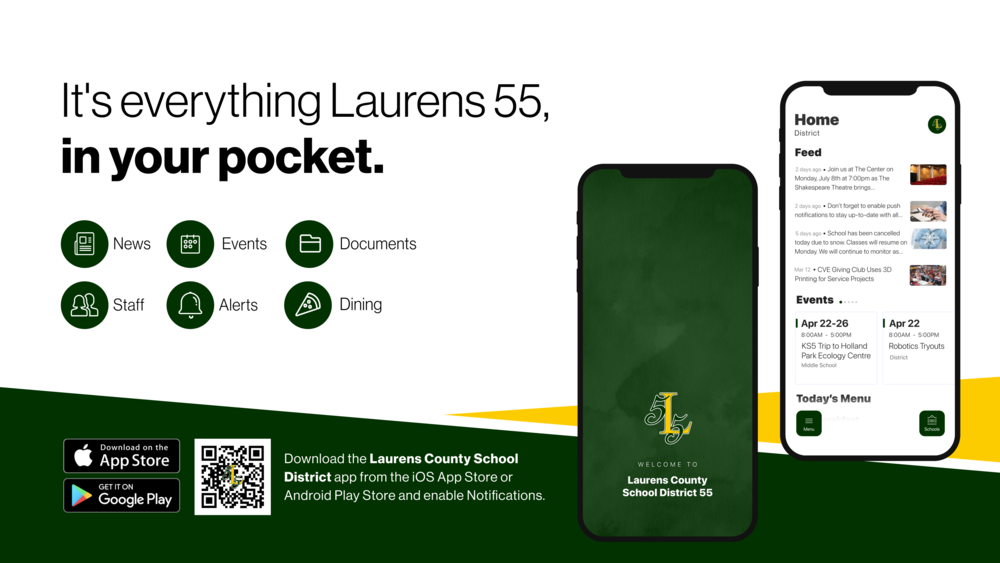 We're thrilled to announce the new app for Laurens 55! It's everything Laurens 55, in your pocket. 
 With the new app, you can access documents, events, news updates, and ev...
Join us Friday, March 24- Saturday, March 25 for Laurens 55 Alumni Weekend.
Welcome to our New School Website! Thanks for visiting, please visit often for updates and great content that you can find on each schools website throughout the year!