Please be aware of the upcoming testing dates. Iowa Testing- October 18-19, 2023 & CogAt Testing- October 23-25, 2023

Please read our 2023-2024 Game Day Information. The next home game is the Homecoming Game on September 29, 2023. Plain text information (press release) :
https://bit.ly/3RO81d9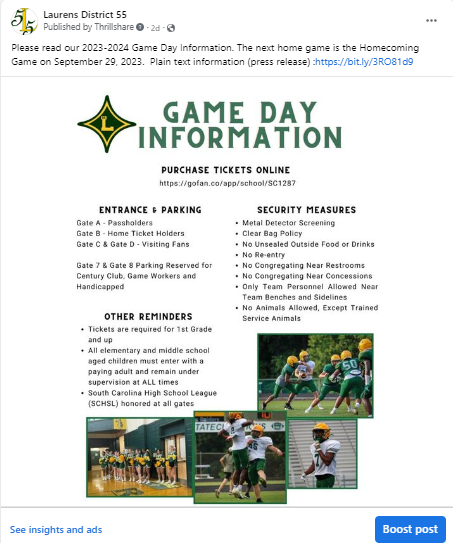 Parents, The Parent-Teacher Conference Attendance & Satisfaction Survey is available for you to fill out in the documents section of the webpage. Please take the survey after attending your child's conference. Thank you!

Hello Parents! Please go to the documents section to vote for this years School Improvement Council. The deadline to vote is Friday, August 18th at 12:00pm.

Good afternoon, Middle and High School students will not be allowed to be dropped off or brought to Waterloo Elementary in the mornings. Please ride their assigned bus from home. This is for the safety of all of our students. We are asking for your cooperation as we continue to elevate to higher heights. Mr. Wright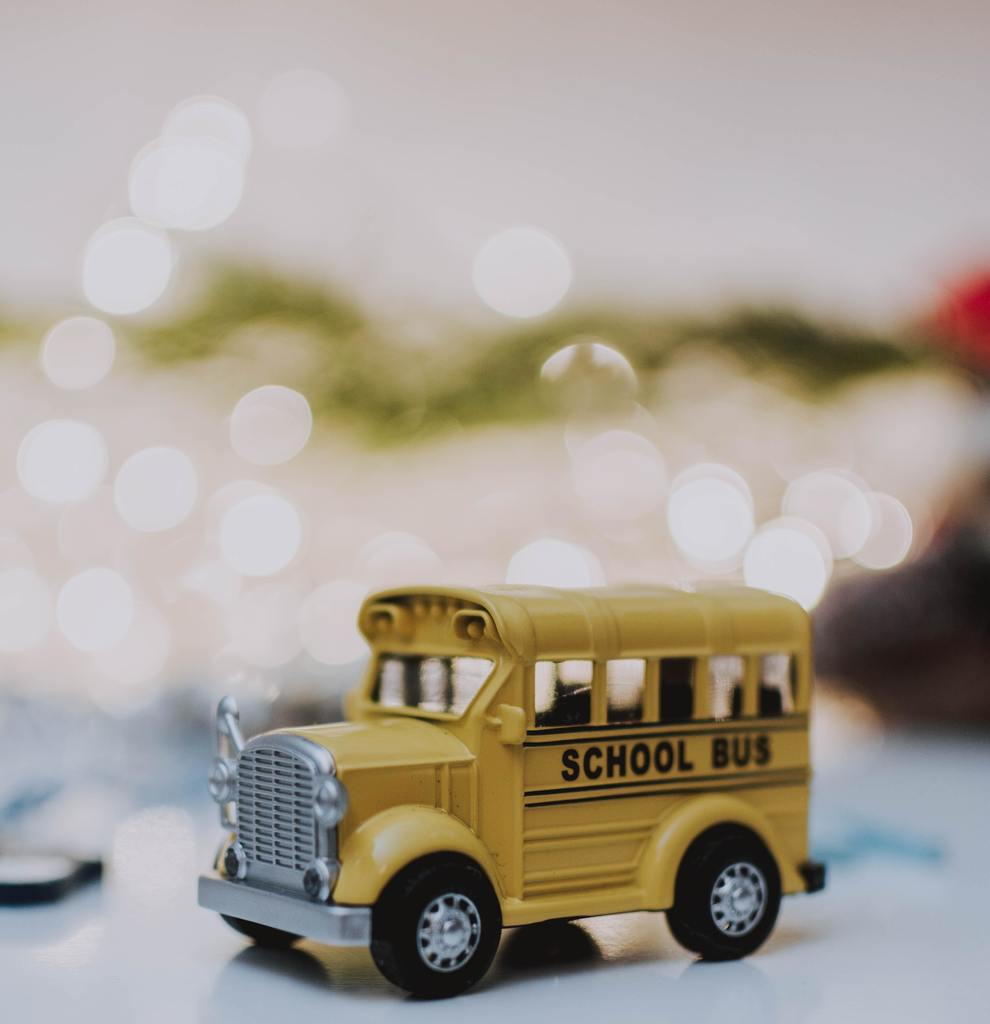 The internet connectivity for Laurens County School District 55 is operational. Thank you for your patience in this matter. Have a great day!

Laurens County School District 55 is experiencing a district-wide internet outage. We are currently in contact with Segra to resolve the issue as soon as possible. We will notify everyone once network connectivity has returned. Thank you for your patience and understanding.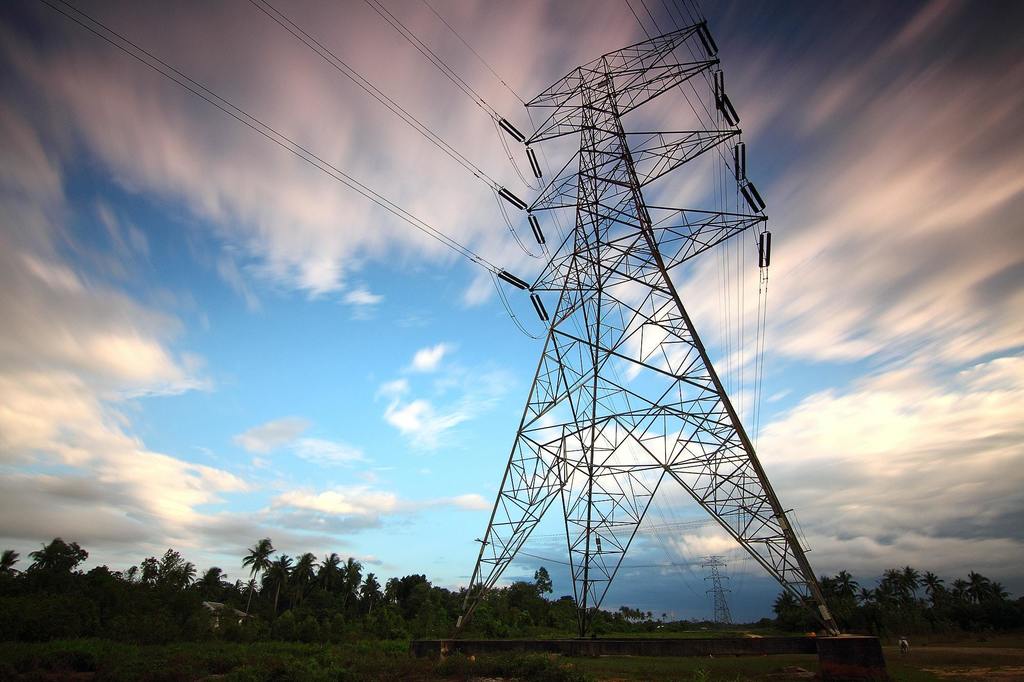 World Environment Day is right around the corner!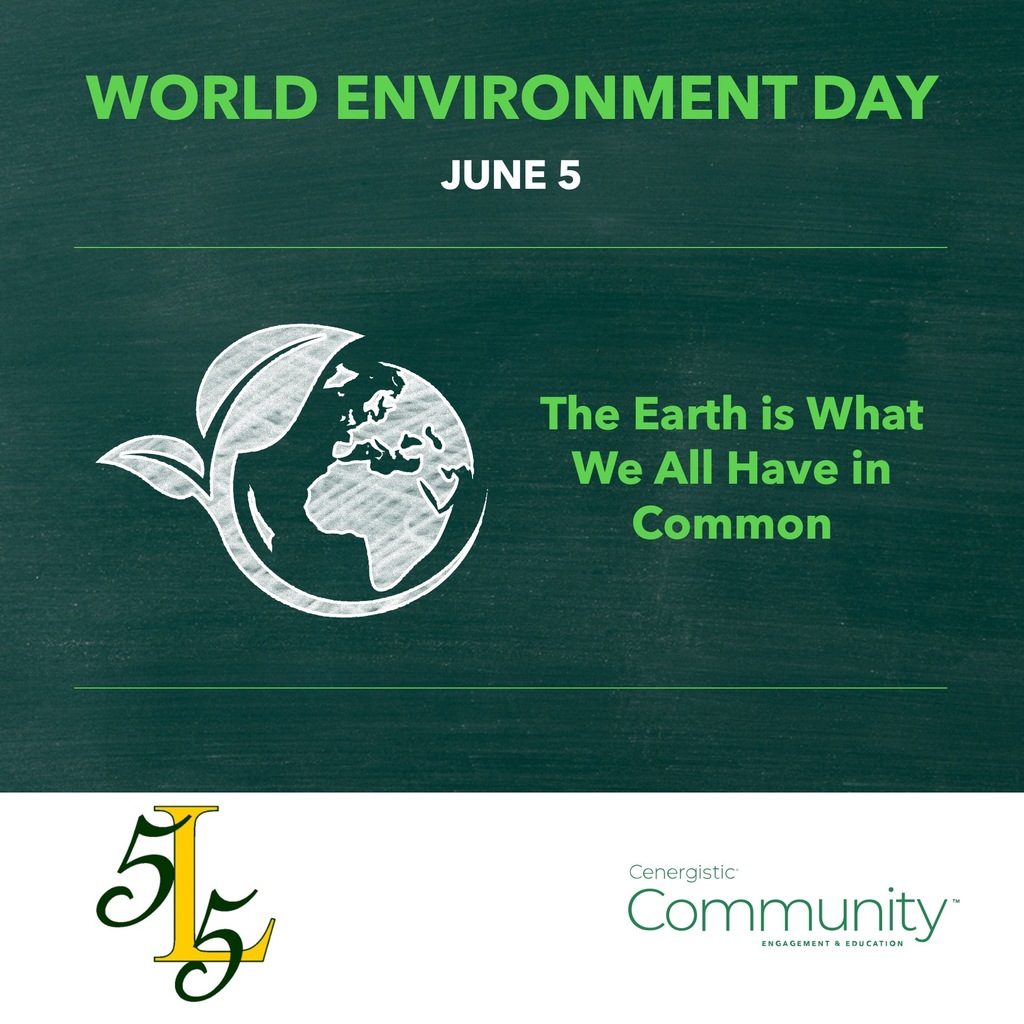 Happy School Communicators Day Friday, May 12th, 2023!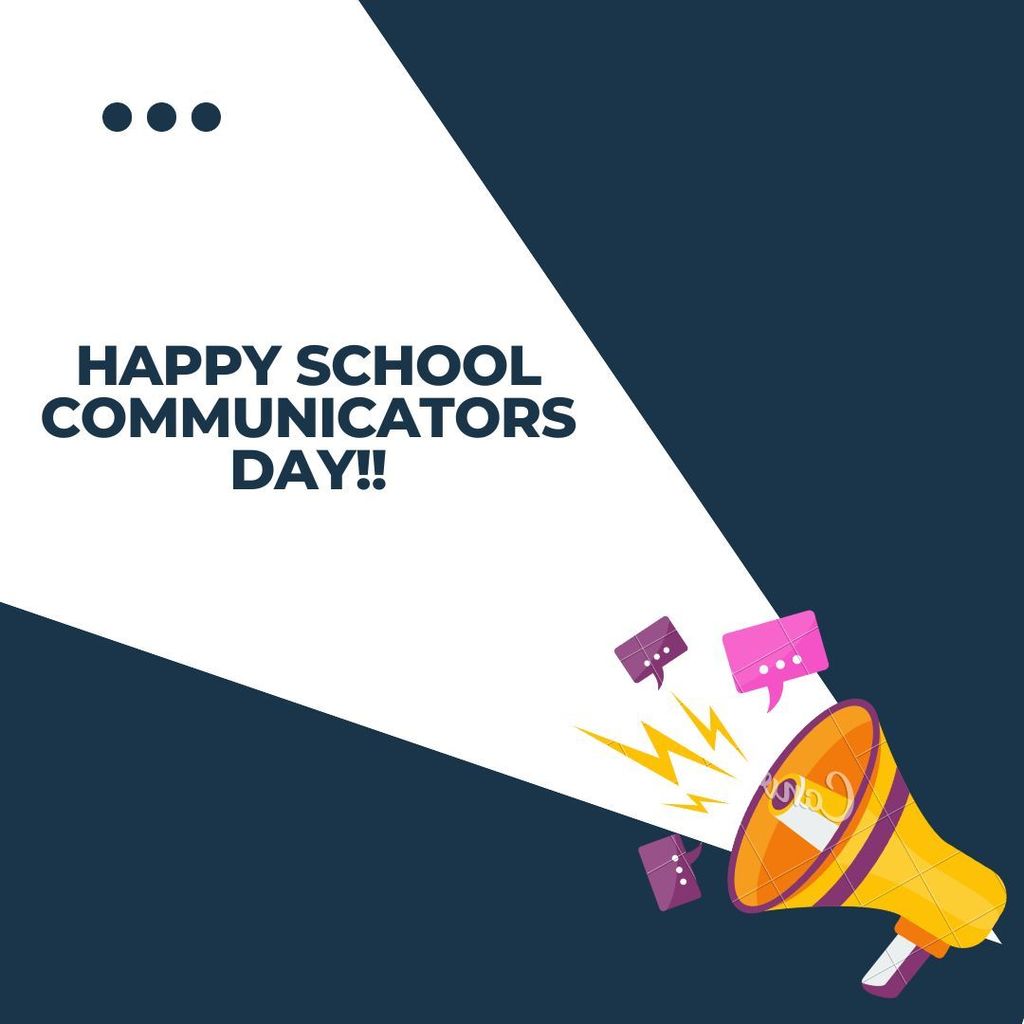 Here's some important information we would like to share about upcoming events: First, for parents of 3rd-5th graders, if you have not done so already, please complete the parent survey that is used in measuring our school on the South Carolina state report card. The log-in information for your specific child was sent home with report cards last Wednesday. Secondly, we will have our 3rd Quarter Academic Achievement celebration this Friday, March 31st. The celebration for our 4k-2nd & Primary Montessori students will be at 1:00 P.M., with the celebration for our 3-5th, Lower and Upper Montessori, and Special Education students occurring at 2:00 P.M. Students who are being recognized for achievement, perfect attendance, or student of the month received invitations to share with you this past Friday. Next, our PTO is sponsoring a cupcake sale on Friday as well. Visitors who would like to purchase one can do so at 12:45 and 1:45 P.M. immediately before the achievement celebration begins. Finally, school and our offices will be closed April 3rd-7th for spring break and the following Monday, April 10th. Students will return to school on Tuesday, April 11th. #WatchUsGrow

Laurens 55 Alumni Weekend- March 24-25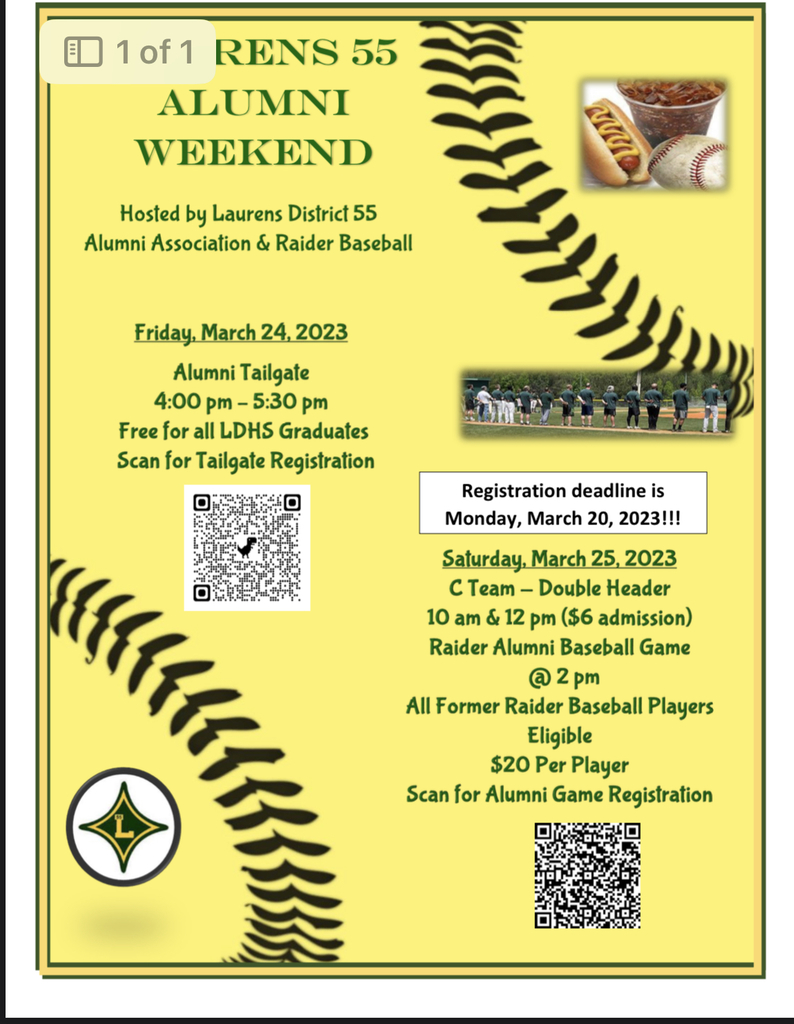 March 6-10, 2023 is National School Breakfast Week. The theme is Dig Into School Breakfast. We encourage all students to come join us in the cafeteria for a delicious breakfast.

Happy National School Counseling Week to our very own Mrs. Krause and all school counselors across the district, state and nation. School counselors play an integral role in strengthening a school's mission/vision and supporting students, parents and staff alike. #WatchUsGrow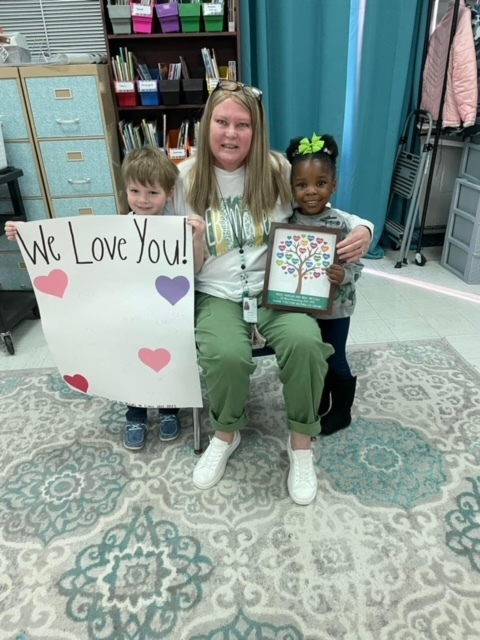 Thank you to the LDHS boys basketball team for greeting students, parents, and staff on Friday! #WatchUsGrow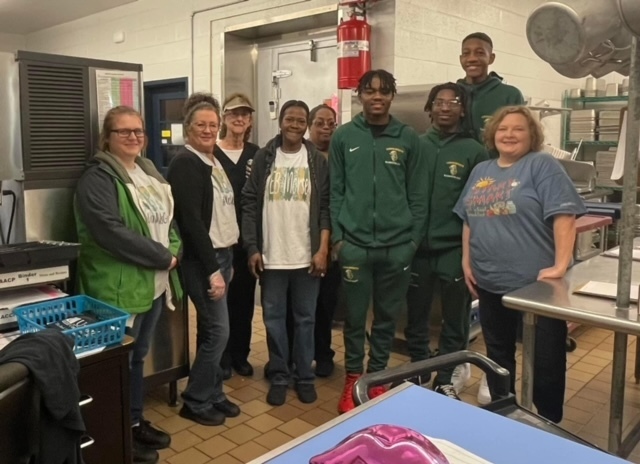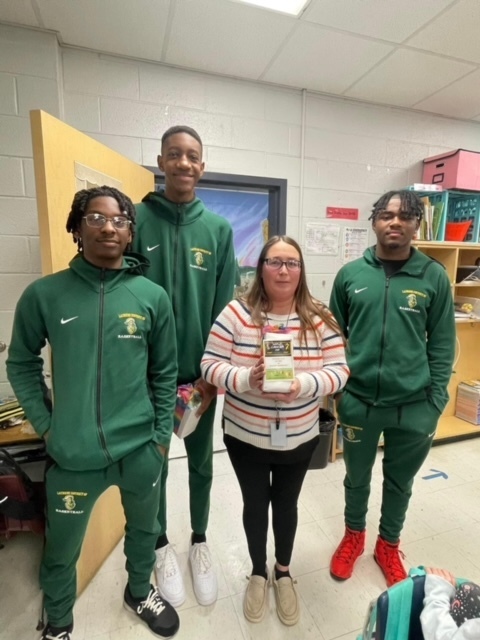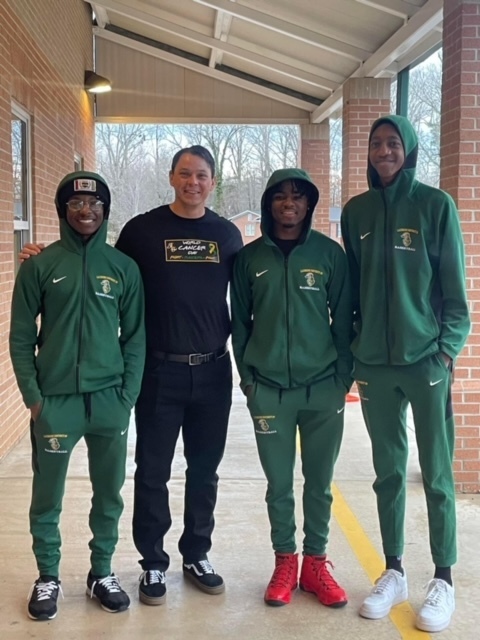 ***Attention Parents*** Early childhood registration for rising 3K-5K students is coming up on Tuesday, Wednesday, and Thursday of this week from 8:00 A.M.-2:00 P.M. Additional time will be available on Thursday from 4:00-6:00 P.M.