Principal's Corner
a month ago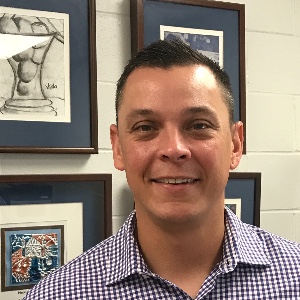 Dr. Jason Bailey
The 2020-2021 school year presented great challenges for all of us, from school staff, to parents, and students. Although the experience was at times stressful, two powerful and long-lasting lessons emerged. First, although I was aware of the resiliency of our community beforehand, the pandemic proved that that there are very few challenges in life that cannot be overcome through collaboration and hard work. Secondly, I learned there is almost always another way to accomplish goals. For example, although we were unable to meet in-person for the majority of the year, we utilized online tools to hold both celebrations and communicate with parents. As a new year emerges, it will be important to utilize these lessons, particularly in the decision-making process.
The 2021-2022 school year will be a year of acceleration and progress. As the school leader, I pledge to work diligently with our School Improvement Council (SIC), Parent Teacher Association (PTA), and all parents in setting school goals. Most importantly, I pledge to ensure that all staff, parents, and students feel a sense of accomplishment and self-confidence. To do so, our staff will intentionally create daily learning targets, coupled with ongoing assessments, so that students experience both success and progress in learning standards-based content. I also pledge to support both teachers and students in showing appropriate progress on standardized assessments. With these goals in mind, our motto this year is "Stronger Together." I invite you as parents and community members to be a part of this year's journey as we work to strengthen the academic and social-emotional skills of all of our students.
Sincerely,

Dr. Jason Bailey
jmbailey@laurens55.org
(864) 984-7777
The mission of E.B. Morse Elementary School is to empower and inspire all to be educated and informed.
E. B. Morse Elementary - a Title 1 school
The vision of E.B. Morse Elementary School is to create a peaceful, productive, and orderly learning environment that meets the academic, social, and emotional needs of all students.
E. B. Morse Elementary - a Title 1 school
Academic Quick Links- At School and At Home Learning
We hope all students are reading at home at least 5 days out of the week for 30 minutes! Students and parents, make the pledge now! Reading helps ALL students grow!
Tutor.com is a free resource offering students access to tutors 24 hours a day to help with specific questions. Follow the link for additional information and directions on how to sign-up.
Sorry, but there was nothing found. Please try different filters.