Principal's Corner
3 days ago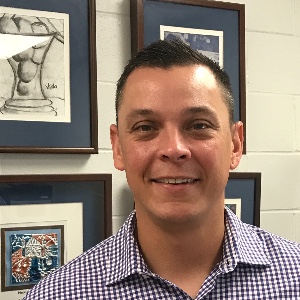 Mr. Jason Bailey
To the Parents of the E. B. Morse School Community,
I am so honored and humbled to lead E. B. Morse Elementary School as the principal. My goal as an educator is to establish an environment in which personal and academic growth is not only attainable but achieved by all students. In order to do so, the cooperation of every member of our school community is needed. Please contact me with any suggestions, constructive criticism, praise, or any other comments using 984-7777 or jmbailey@laurens55.org.
Sincerely,
Jason Bailey
Academic Quick Links- At School and At Home Learning
Supplies Needed!
4 months ago
We are working to create a Maker Station and classroom STEM bins and need your help. Please consider donating any of the following items, and share this list with everyone. Thank you for your help!

Needed Items:
plastic bins
Lego's
Lincoln Logs
magnetic building shapes
other building blocks
2 sewing machines
duct tape
coffee filters
straws
toothpicks
rubber bands
Q tips
popsicle sticks
cupcake liners
masking tape
pipe cleaners
paper plates
felt
lunch bags
string
magnets
scotch tape
cotton balls
plastic baggies
plastic cups
dental floss
envelopes
coffee stirrers
paper clips
foam boards
poster board